LG beats Samsung to the punch in announcing multiple screen cloud service First "three screen" streaming solution It is widely expected that Samsung will launch its own cloud service, S-Cloud, alongside the Galaxy S3 during its Samsung Mobile Unpacked event on Thursday 3 May. However, LG has beaten its South Korean rival by announcing its own cloud solution a full four days beforehand. The beta version of LG Cloud will open for public use tomorrow, 1 May. And the company says it will be the first service that allows users to "manage and consume all types of content on three screens", including its Android smartphones, PCs and smart TVs. It...
Dibaca : 1613 Kali
Selasa, 01 Mei 12 - 04:08 WIB
0 Komentar
Rating : 2 Bagus, 0 Jelek
LG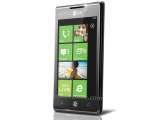 LG Miracle picture and details leak LG may just have the answer to Fragma's prayers, as the Windows Phone 7 touting LG Miracle has been leaked all over the internet. The Miracle isn't likely to take on the likes of the HTC Titan or Nokia's top end Lumia smartphones - the spec sheet suggests a mid-level entry device. It is said to be packing a 4-inch WVGA NOVA display, which should sparkle somewhat, a 1GHz Qualcomm Snapdragon CPU, 8GB of storage, a 5-megapixel rear camera that can shoot 720p video and a VGA front-facing webcam. It's purported to boast 14.4Mbps HSPA connectivity, 5.0GHz-capable 802.11a/b/g/n Wi-Fi, Bluetooth 3.0 and NFC too -...
Dibaca : 1629 Kali
Senin, 13 Februari 12 - 17:46 WIB
0 Komentar
Rating : 2 Bagus, 0 Jelek
LG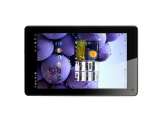 LG Optimus Pad LTE unleashed sans Ice Cream Sandwich inShare LG has announced the follow up to the G-Slate/Optimus Pad tablet that was launched back in February 2011 at MWC - the LG Optimus Pad LTE. As is the fashion with tab and smartphone launches at present, the Korean company has slapped 4G connectivity on its device, but has cocked-up somewhat with the OS. Instead of the expected Ice Cream Sandwich, the LG Optimus Pad LTE is to launch with Android 3.2 Honeycomb. Lighter and skinnier than the original, the new Pad measures in at 245 x 151.4 x 9.34mm and weighs 497g. It has a 1280 x 720 True HD IPS 8.9-inch display and it is all powered by a Qualcomm 1.5GHz dual-core processor....
Dibaca : 1531 Kali
Sabtu, 21 Januari 12 - 08:13 WIB
0 Komentar
Rating : 1 Bagus, 0 Jelek
LG