Microsoft and Barnes & Noble join forces for Nook business Threatened by Kindle and iPad are we? Microsoft and Barnes & Noble have settled in their patent dispute and have become best buddies in the process. The software giant has invested $300 million in a new venture with the bookstore chain and Nook eBook reader manufacturer which will oversee the latter company's digital and college sides of its business. Currently called Newco, the new offshoot will handle all manner of Nook-related digital products, including a branded application for Windows 8 and, presumably, Windows Phone. Microsoft president Andy Lees himself said that "complementary assets will accelerate...
Dibaca : 1725 Kali
Selasa, 01 Mei 12 - 04:22 WIB
0 Komentar
Rating : 2 Bagus, 0 Jelek
MICROSOFT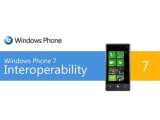 Apakah Anda seorang developer mobile? Apakah Anda ingin tetap eksis dengan aplikasi yang Anda buat sehingga dapat dipergunakan pada platform lain? jika demikian adanya, tak ada salahnya kalau Anda mencoba tool pemetaan API (API Mapping tool) yang baru saja diperkenalkan oleh Microsoft ini. Tool baru ini bertujuan untuk menawarkan kemungkinan program aplikasi yang dibuat para developer aplikasi platform lain dapat sepenuhnya digunakan pada sistem operasi Windows Phone. Selain tool ini ditujukan bagi developer aplikasi Android, kabarnya developer iOS pun juga bakal disediakan tool yang serupa. Pada dasarnya, aplikasi Android builder menawarkan paket komprehensif melalui kemudahan...
Dibaca : 1404 Kali
Selasa, 25 Oktober 11 - 05:50 WIB
0 Komentar
Rating : 1 Bagus, 0 Jelek
MICROSOFT